"Karva Chauth" is here ladies.
Karva Chauth is a Hindu festival in which married women keep 'nirjala' fast from sunrise to moonrise for the welfare and long life of their husbands.It comes on the fourth day after the full moon, as per Hindu  calendar month of Kartik. On this auspicious day, women wear new clothes and apply mehndi on their hands.
The festival commences from dawn after having "Sargi" prepared by their mother in law. "Sargi" is a special thali which Includes  sweets, feni, dry fruits, fresh fruits and snack. It will also contain a saree and jewellery. The fasting continues till the moon rise.The women sit in circles with their puja thali and an elderly woman narrates the Karva Chauth Katha.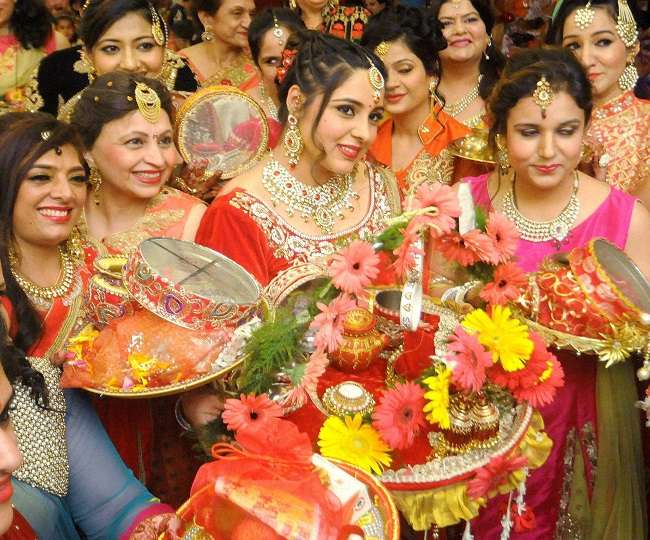 As per the experts the moonrise time will be at  8.18 pm this year and the appropriate time to do the katha will be between 5.50 pm to 7.06 pm. As soon as the moon is appeared  woman take the partial view of the moon through a sieve and then look at the husband. Goddess, Parvati, Lord Shiva, Lord Ganesha along with lord Kartikeya are worshipped  during this special day.
Husbands feed their wives and offer Karva Chauth gifts. Thus Karva Chauth is also considered as a romantic festival, representing love between husband and wife.